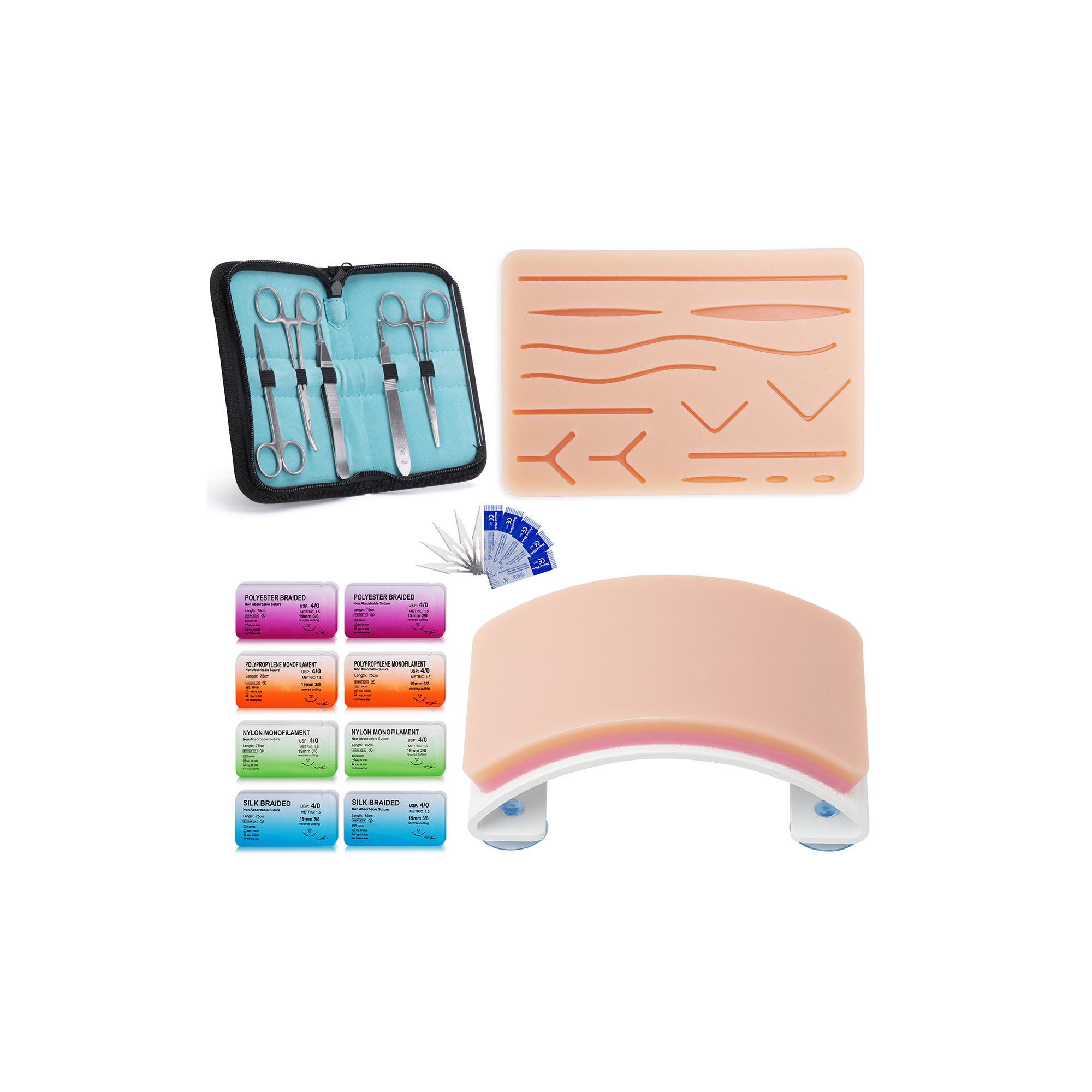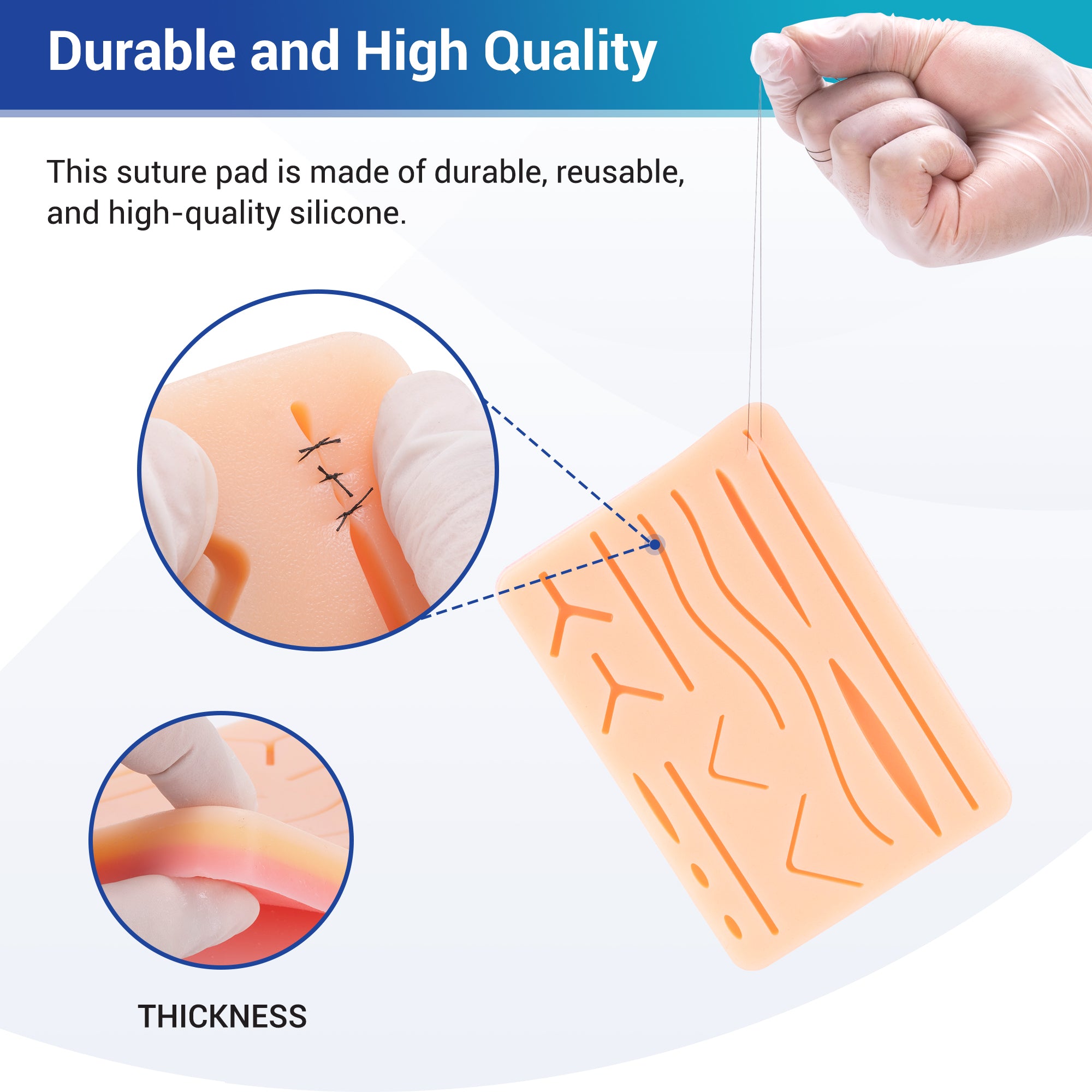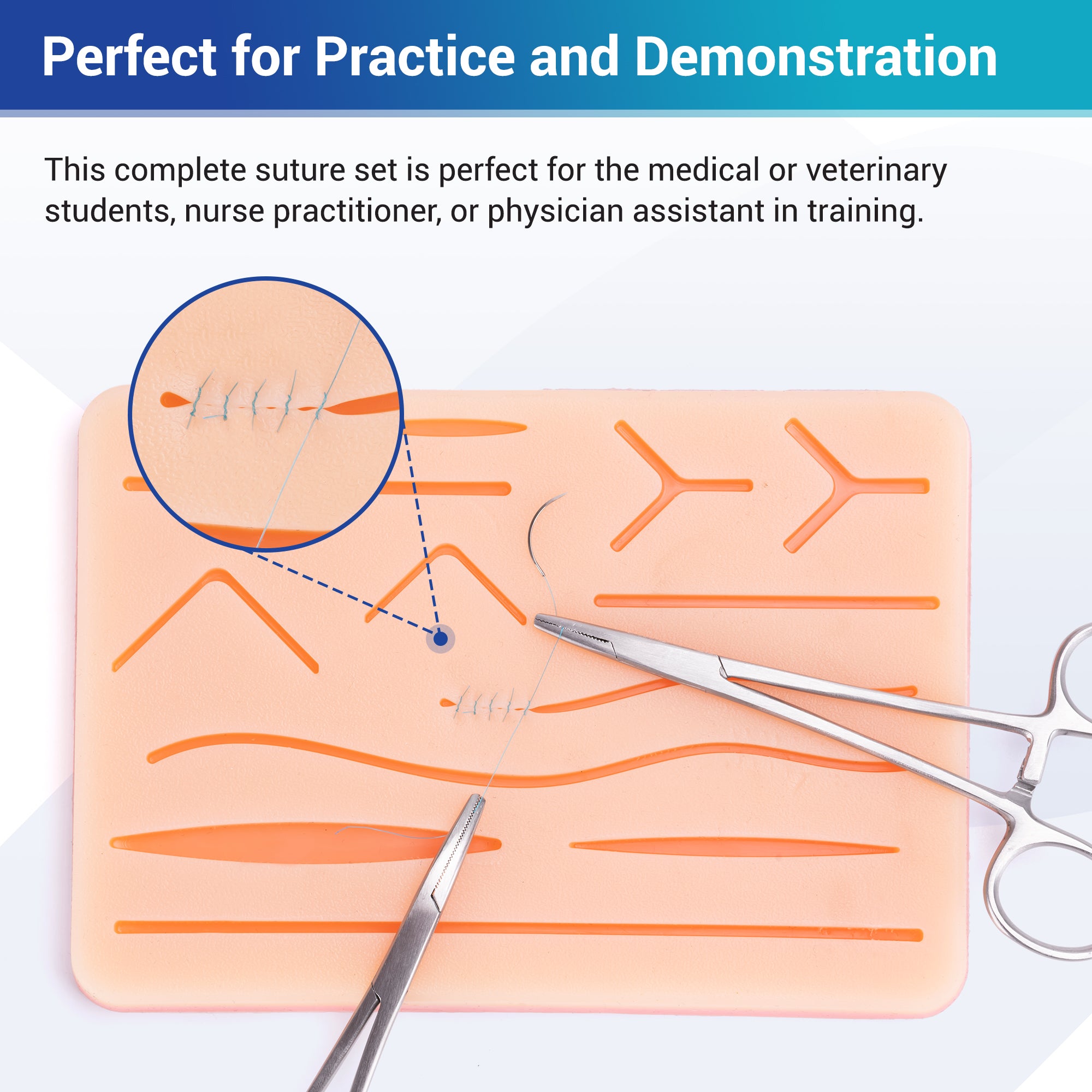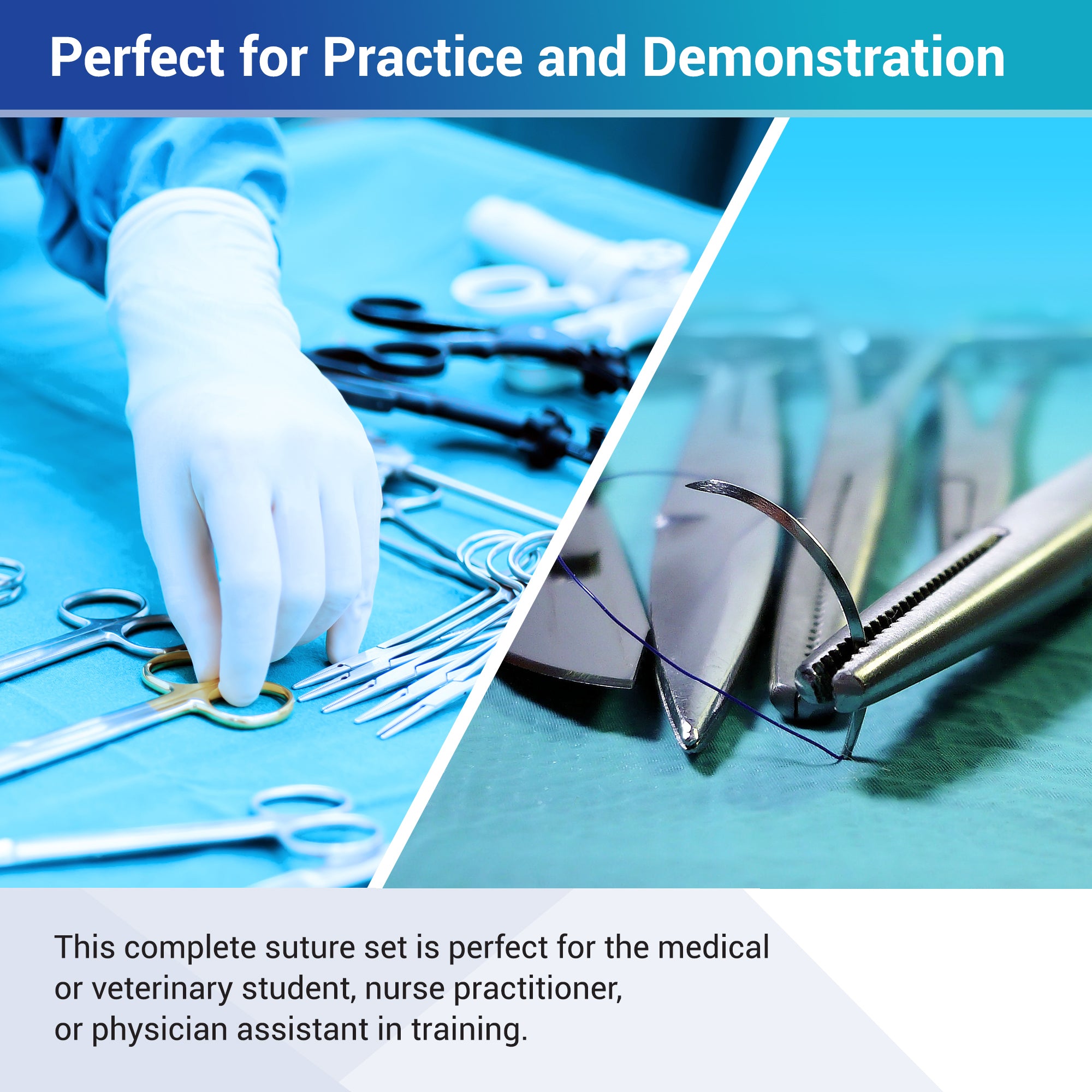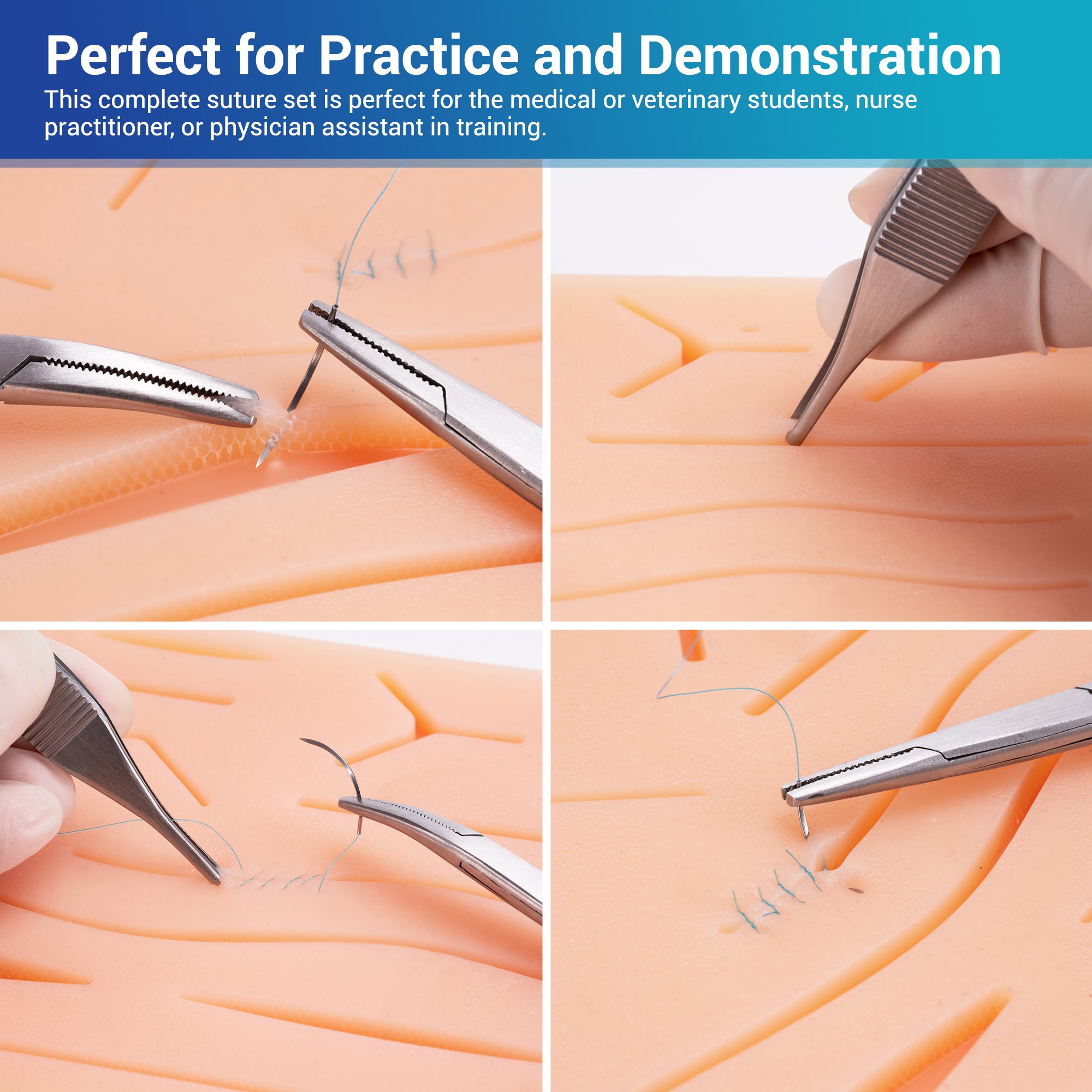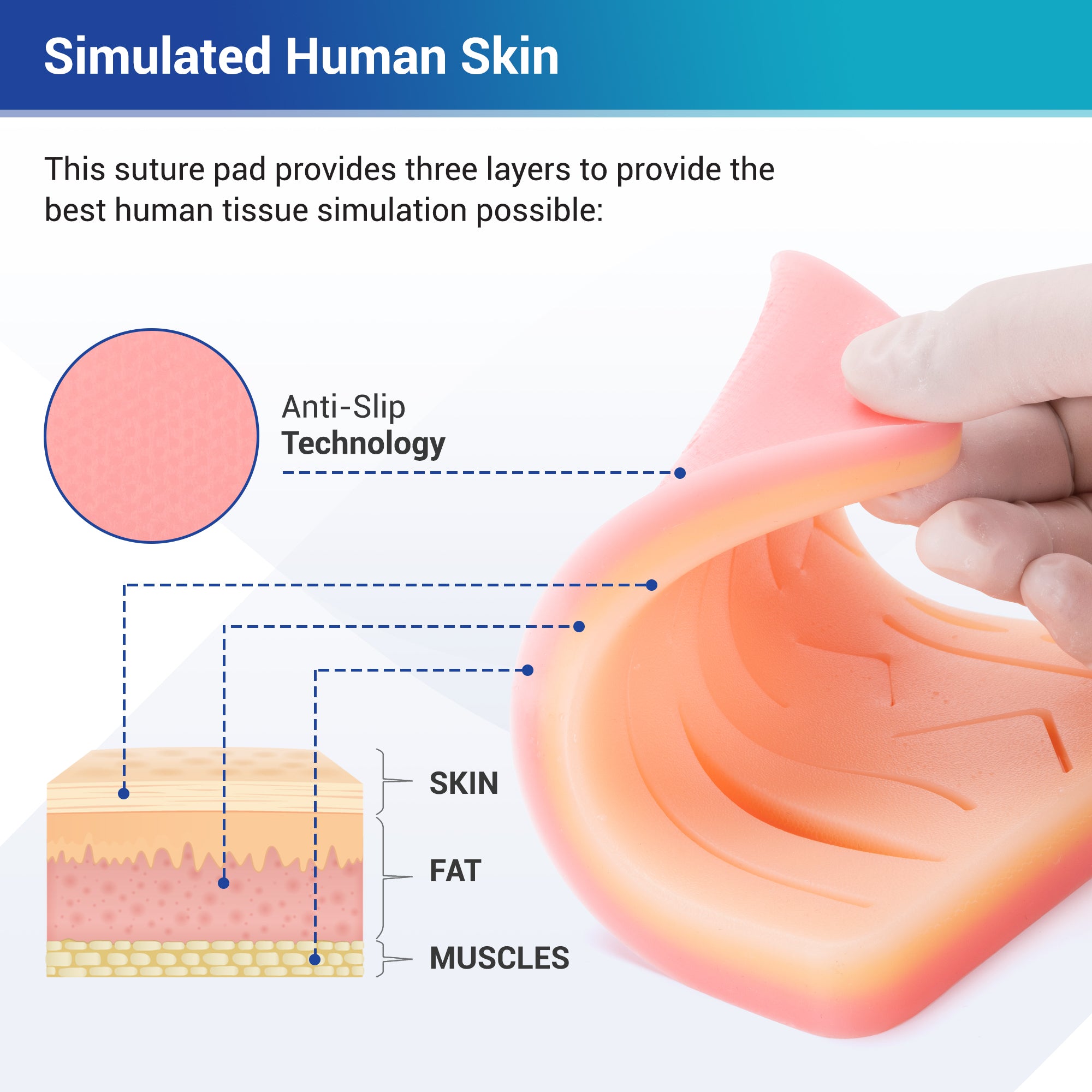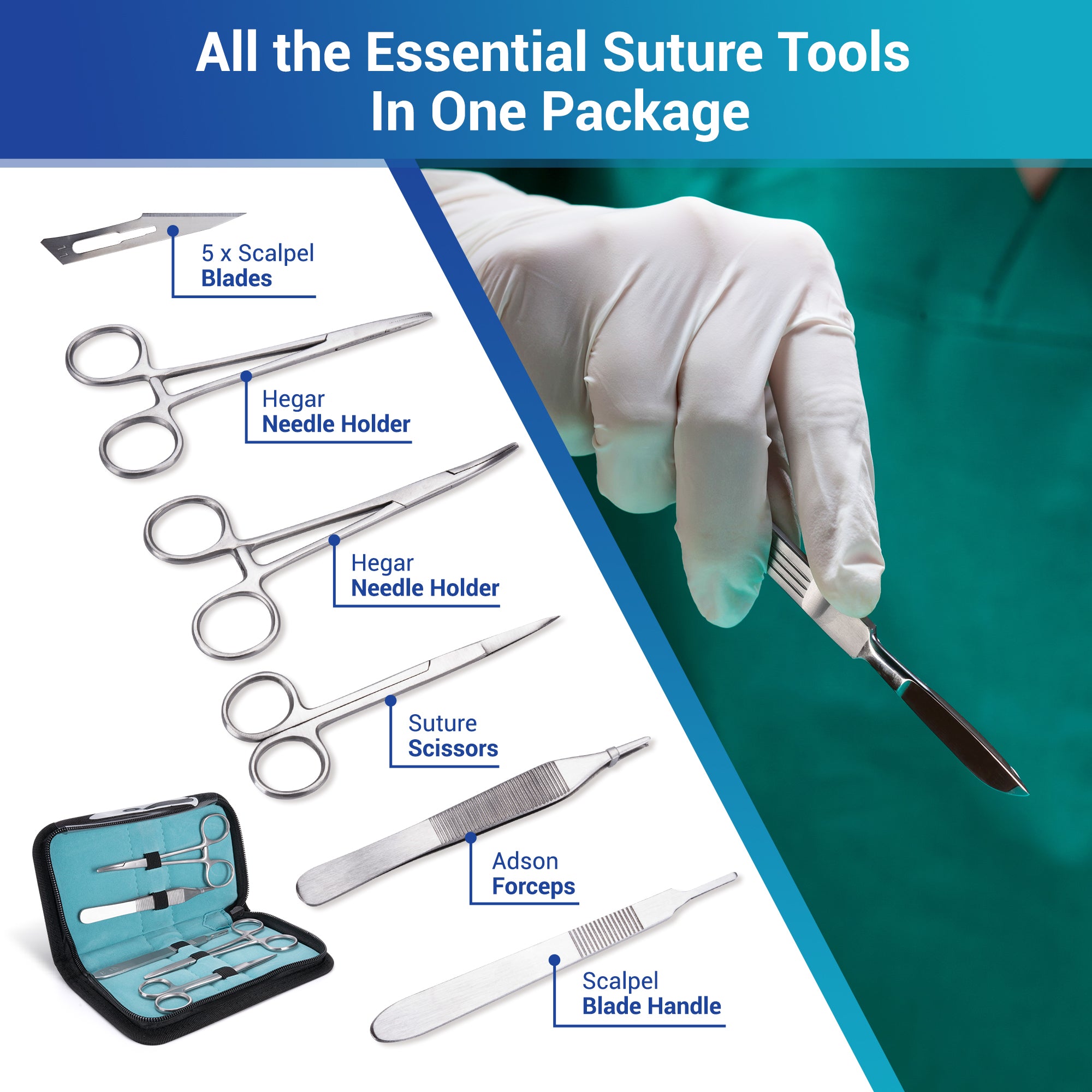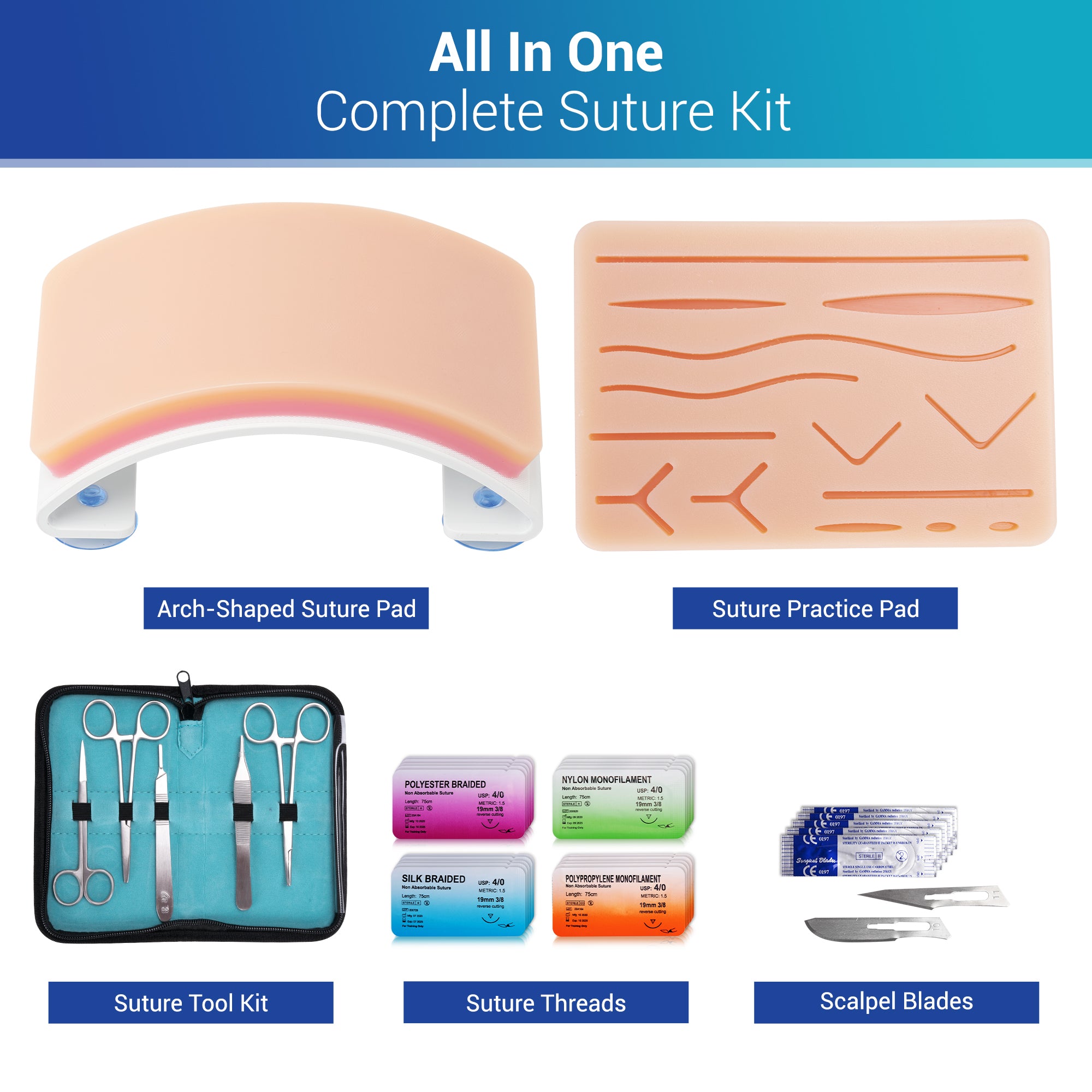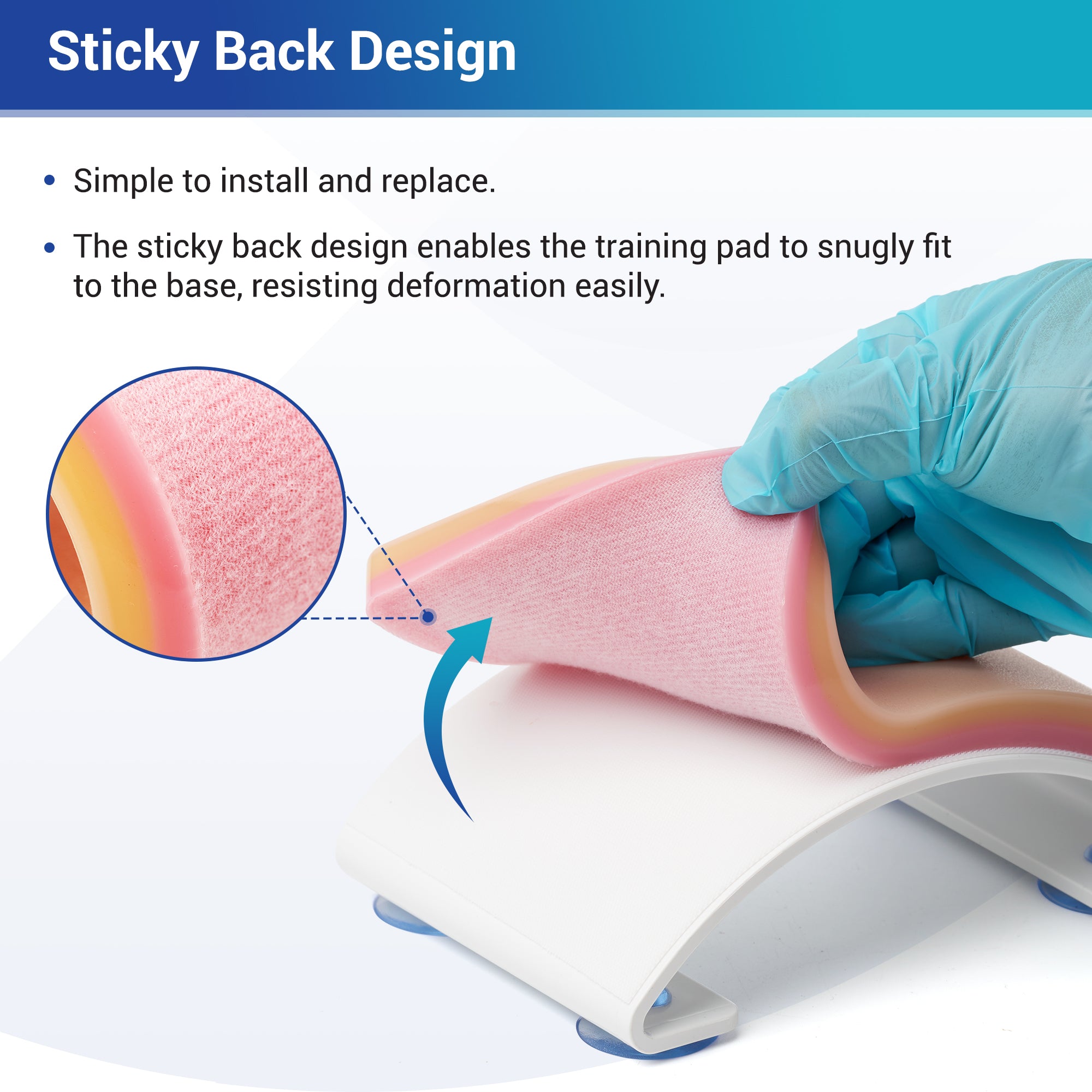 Alcedo Suture Practice Kit ASK194-CP
Alcedo Suture Practice Kit
Unlock your potential in the art of suturing with our Complete Suture Practice Kit. Designed for medical students, healthcare professionals, and anyone aspiring to develop their suturing skills, this comprehensive kit offers everything you need to practice with precision and confidence.
*This product is for demonstrational and educational purpose only. Not intended to be used as a medical device.
Suture Practice Kit Include:
1 Suture pad with pre-cut wounds

1 Arch-shaped suture pad

2 Hegar needle holders

1 Adson forceps

1 Suture scissors

1 Scalpel handle

5 Scalpel blades packs

20 Suture threads (5 Polyester Suture, 5 Silk Suture, 5 Polypropylene Suture, 5 Nylon Suture)
Product Features:
ALL IN ONE -- Our complete Suture Practice Kit includes everything you need to practice the technique of suturing. This comprehensive kit includes all the essential suture tools in one package: DIY Curved Pad, Suture Pad, Hegar Needle Holders, Adson Forceps, Suture Scissors, Scalpel Blade Handle, Scalpel Blades (5-pack), Suture Thread (20-pack), and Convenient Carry Bag.

DIY Arch-Shaped PAD -- The unique Arch-Shaped Base creates greater tension emulating real life wounds conditions. A Curved Shape Base can provide the tension and simulate the wounds opening condition perfectly.

DURABLE AND HIGH QUALITY -- The durable, reusable, and high-quality suture pad is designed to replicate the anatomical structure of human tissue. It provides three layers to provide the best human tissue simulation possible: Skin, Fat, and Muscle. The suture pad also features an improved built-in "mesh layer" between the skin and the fat layers. This feature improves the durability of the suture training pad and prevents rips of the skin layer for the most realistic simulation.

LIFE-LIKE TEXTURE -- The life-like textures are presented in a variety of wounds, and the high-quality silicone suture pad is extremely realistic to help students learn the proper process for closing wounds. It allows for practicing suturing techniques with the most authentic and true-to-life conditions possible. The suture pad comes with 14 wounds of 10 types and has sufficient space for additional cuts. This large (17 cm x 13 cm) pad will last and serve you for a long time.

TESTED AND IMPROVED -- Extensive testing with medical students has been done with our Suture Practice Kit which allows us to continually improve and develop the perfect product. This complete suture set is perfect for the medical or veterinary students, nurse practitioner, or physician assistant in training. This product is for demonstrational and educational purpose only.
Alcedo Suture Practice Kit ASK194-CP