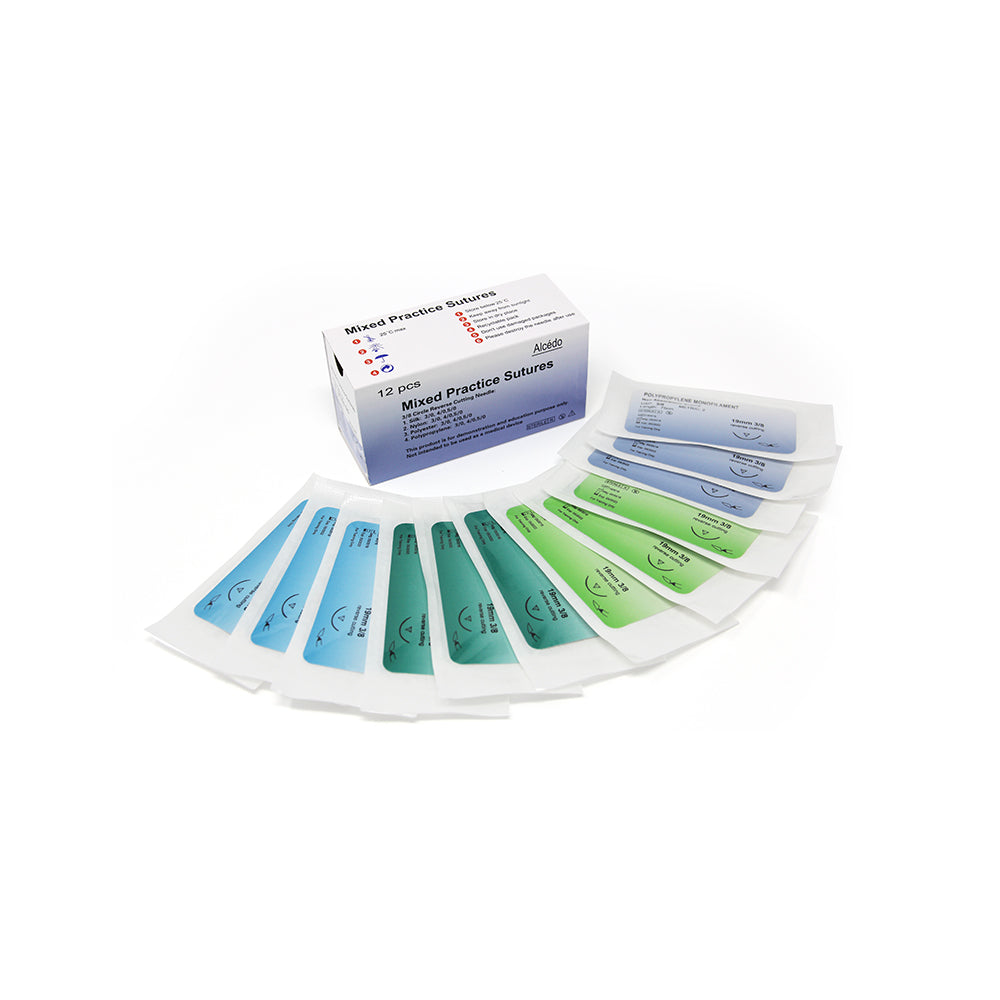 Suture Threads with Needle Pack of 12
*This product is for demonstrational and educational purpose only. Not intended to be used as a medical device.
Premium Product: This item is made of 12 mixed sterile suture threads (4 types of non-absorbable training threads): Nylon: 3/0, 4/0, 5/0; Polyester: 3/0, 4/0, 5/0; Polypropylene and Silk: 3/0, 4/0, 5/0. These are great tools for wound closure practice.
High Quality: Our product underwent an extensive quality control process. Designed for demonstration use but maybe included in a medical student's suture kit. The educational device is great for people who want to master suturing in preparation for real-life emergencies, required hospital related skills, classroom experiments. You will gain the confidence that you need in the actual clinical field.
Hiqh Standard: The product passed quality assurance review agencies. Understanding suturing dexterity is easy with the use of the gear. The suture combination allows an individual to appreciate the difference each suture type and thickness.
Excellent Training Instruments: These instruments are great for practice and training. Mastering suturing skill is easy with the use of the kit. For teachers, students or anybody who want to be prepared in cases of emergencies, this is outstanding for learning.
Suture Threads with Needle Pack of 12