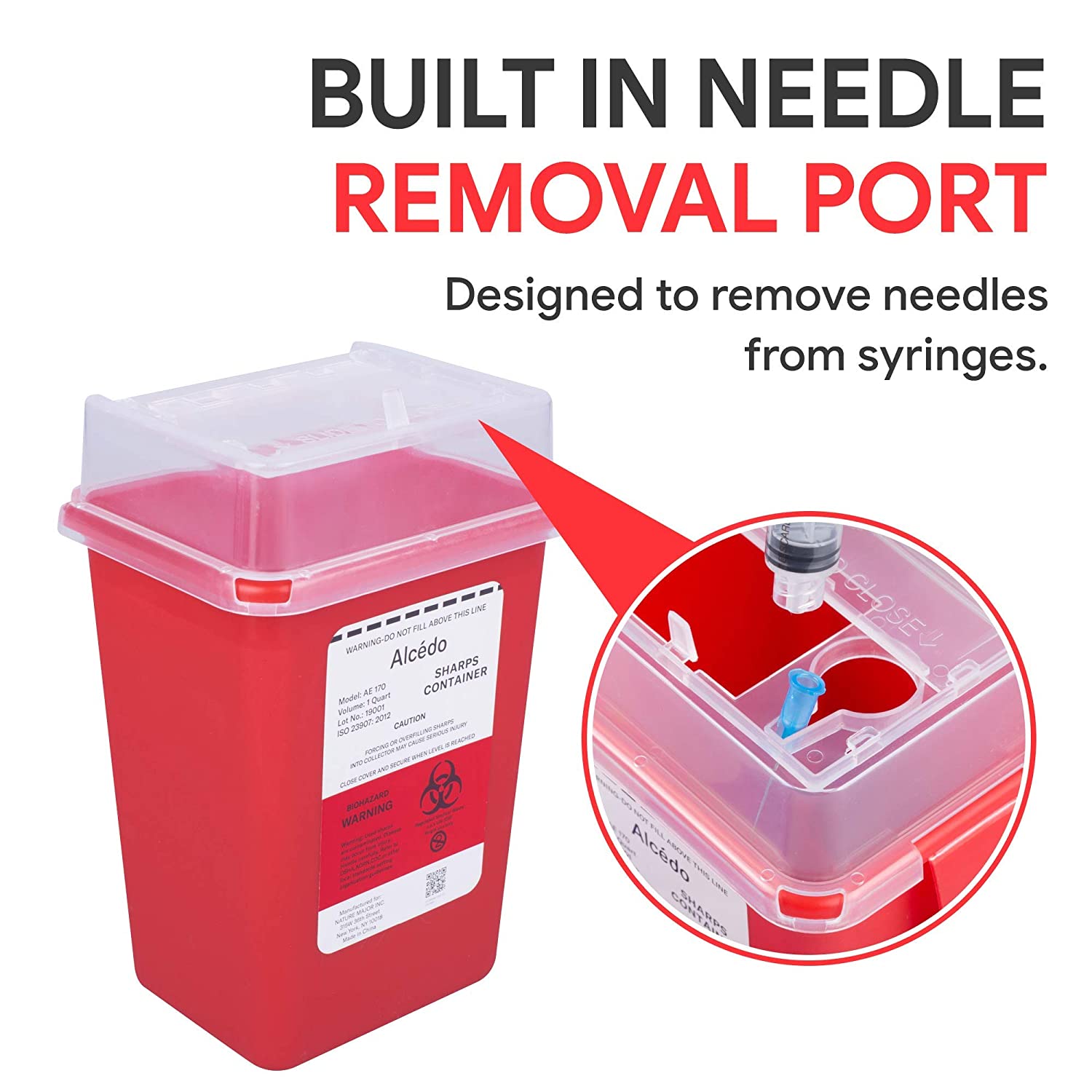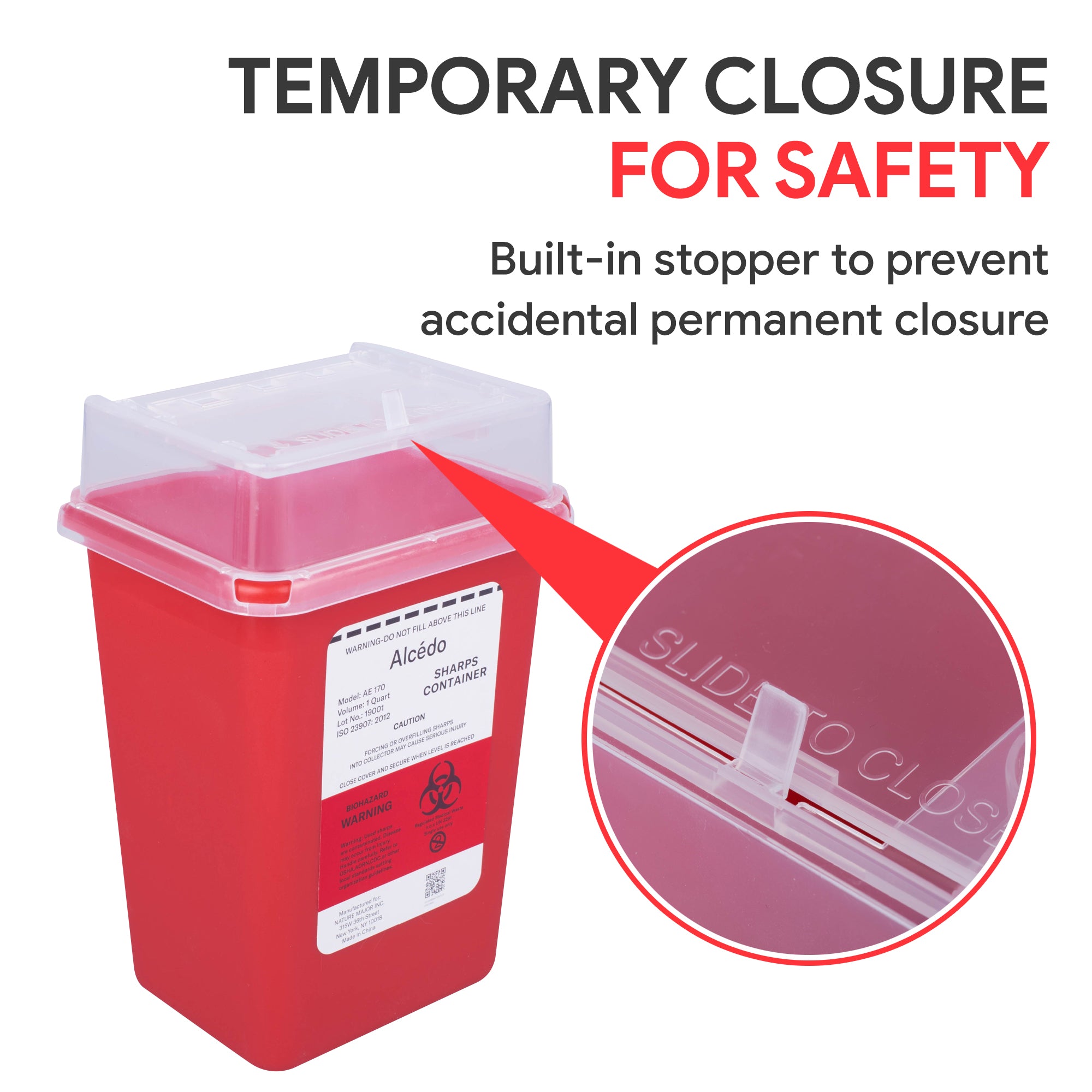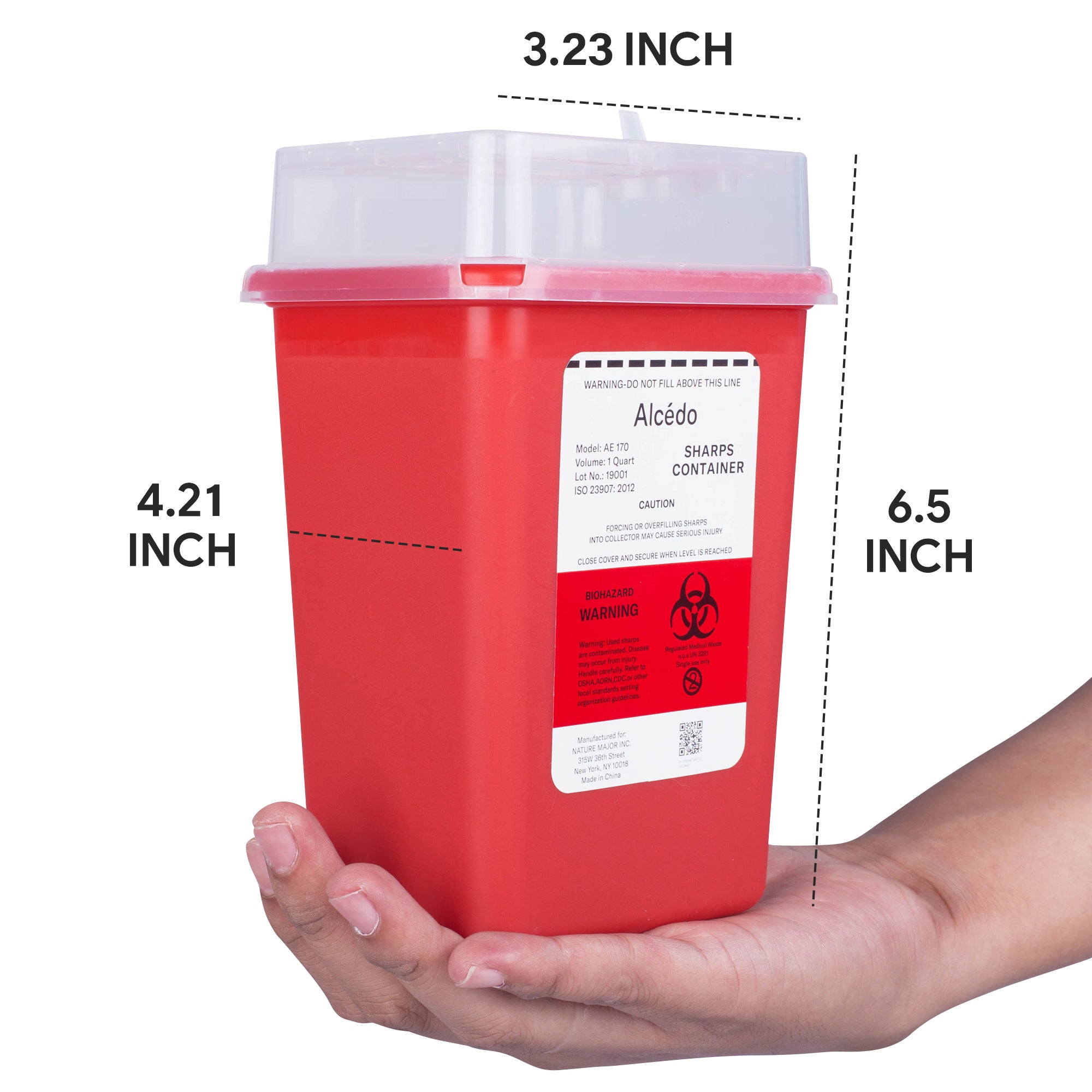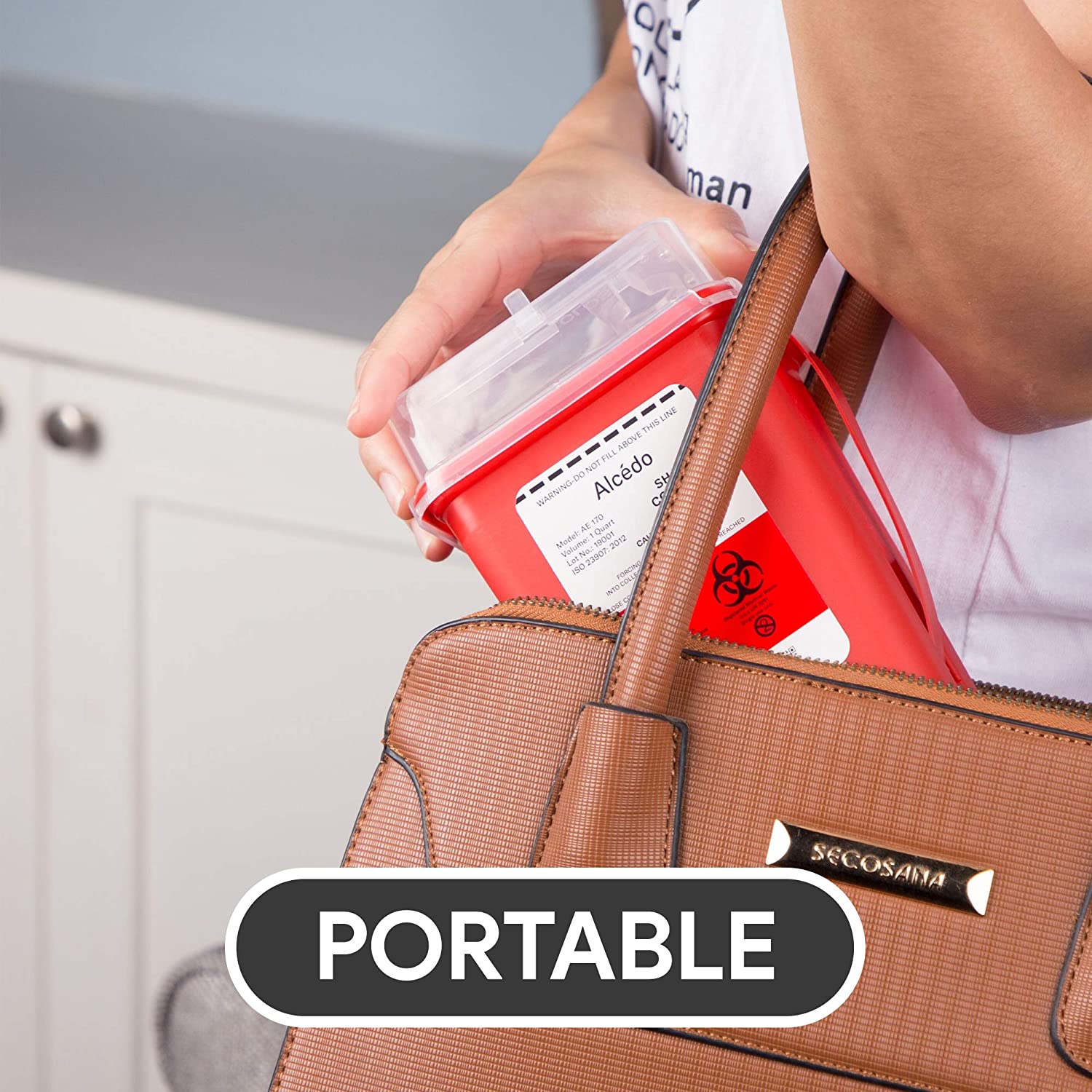 Alcedo Sharps Container 1 Quart (3-Pack) AE170
DURABLE AND HIGH QUALITY – The durable and high-quality sharps container is constructed of puncture and impact resistant material.

PERFECT FOR PROFESSIONAL AND HOME USE – The sharps container is ideal for use in hospitals, labs, and clinics or at home by diabetics who need a small transportable container to dispose of biohazard needles and syringes waste.

LIGHT WEIGHT AND COMPACT – The sturdy light-weight container is perfect for phlebotomists (blood draw professionals) or others who need a small portable sharps container. Use it at home, at work, anywhere you go. Dimensions: 4"L X 4"W X 6.25" H

EASY TO USE – The handle on the container allows easy carrying. Clear lid allows a view of the fill level, temporary closure for safety, and snap locks for final disposal.

STRICT QUALITY STANDARD – Each container is labeled with usage instructions to dispose of medical waste safely and responsibly. Meets OSHA and EPA requirements for local biohazard waste collection.
Alcedo Sharps Container 1 Quart (3-Pack) AE170