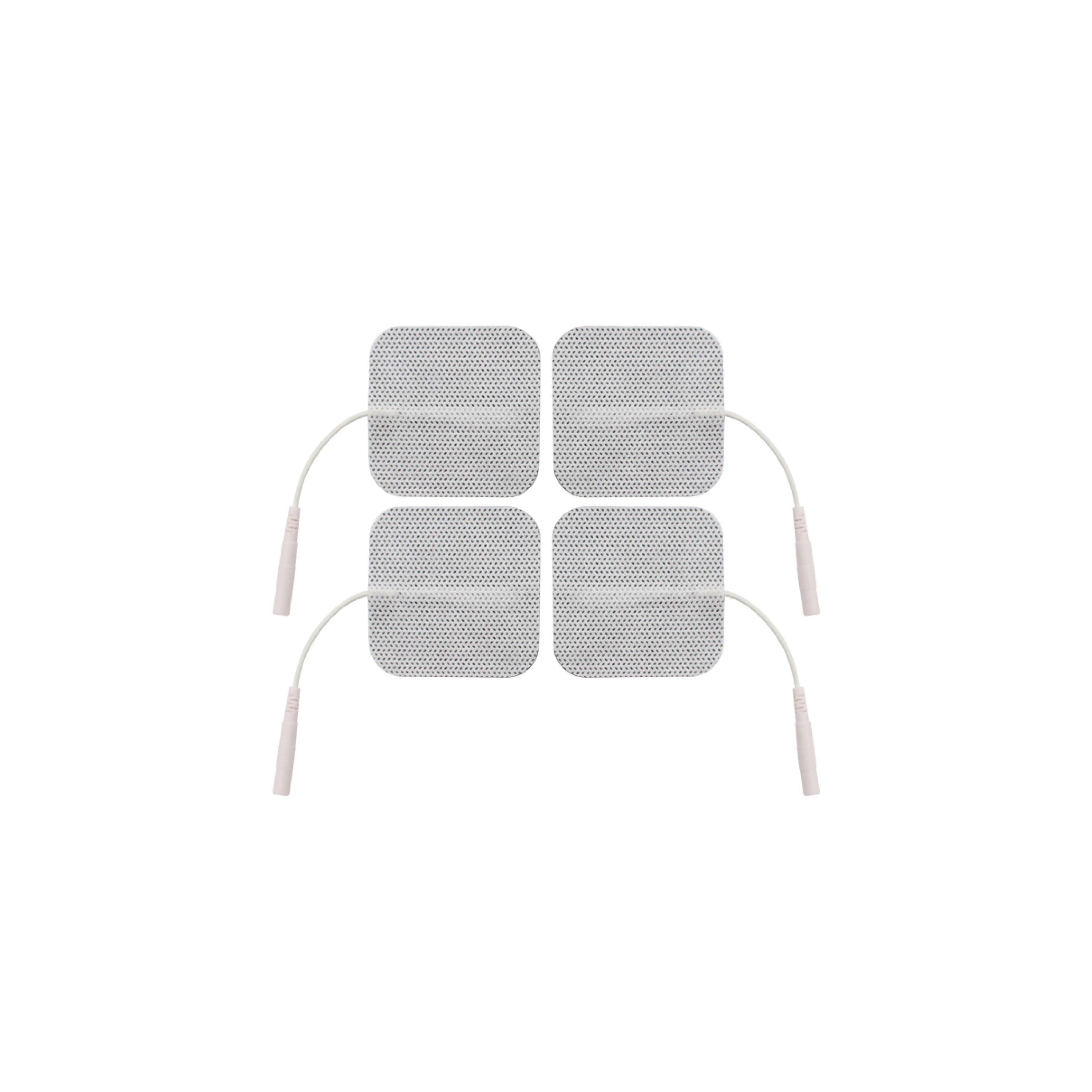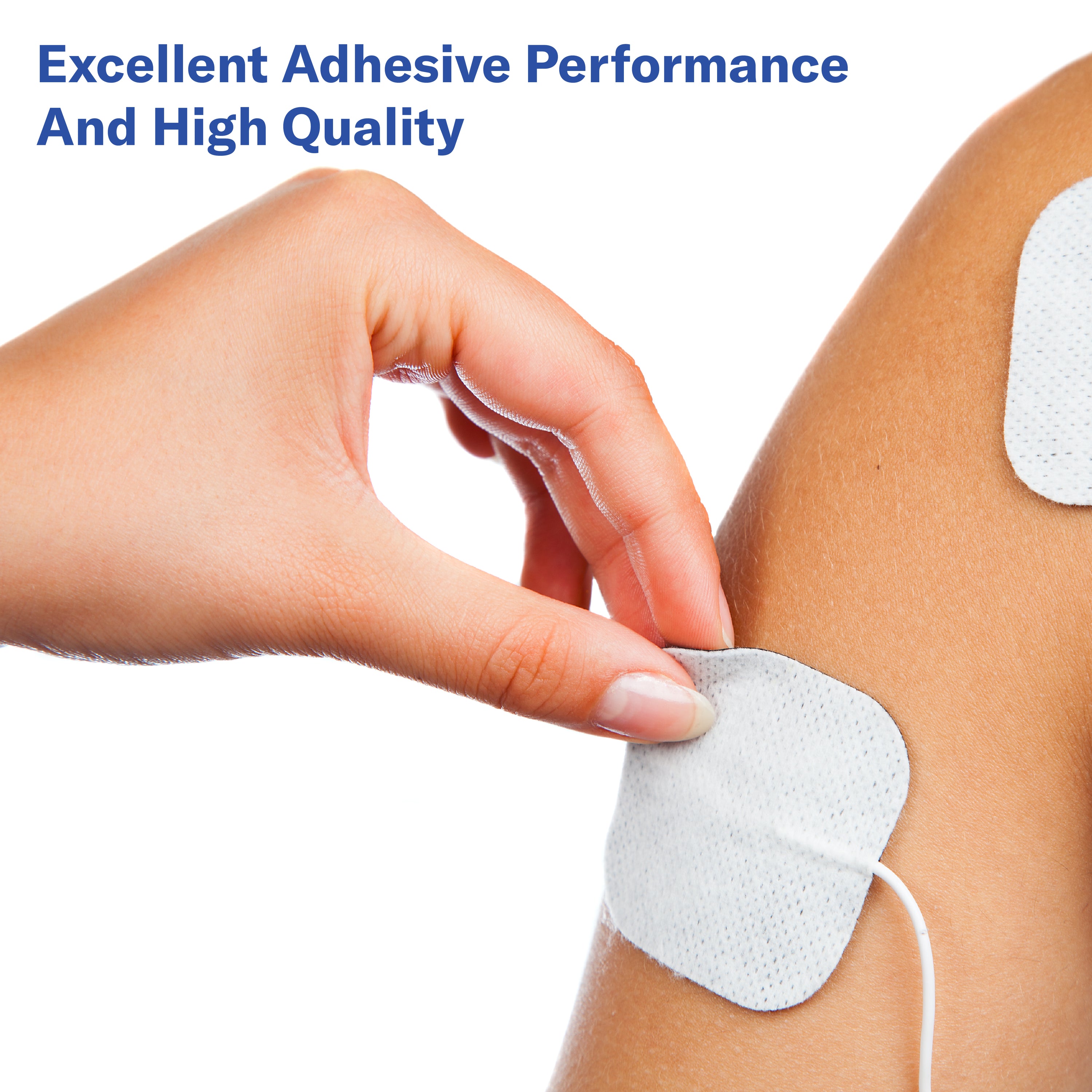 Universal Compatibility: This TENS Unit Pads have standard 2mm pigtail connector fits most TENS units.
Premium Quality: This TENS pads are designed with comfortable and durable material with premium adhesive gel.
8 Pieces Set: This TENS pad kit include 8 pieces 2x2 inch pads. The pre-sealed package provides extra protection to the pads.
Reusable: This TENS Pads are designed for multiple uses when applied and removed with care.
Safe and Comfortable: This TENS pads are latex-free and nonirritant to skin.
Latex-free and nonirritant to skin
Medical-Grade Electrodes
Classic pin-style electrodes are better than other button-style ones on current stability and anti-corrosion
Universal Compatible
Fits all TENS units with pigtail pin type connectors
Excellent Adhesive Performance And High Quality
INSTRUCTIONS
Before applying electrode pads, make sure stimulation device is off.

Make sure the treatment area skin is clean and dry.

Connect electrode pad to lead wires.

Remove electrode pad from protective backing. DO NOT remove electrodes by pulling on the wire. Peel gently from any corner.

Place electrode pads on skin according to instructions.

Attach lead wires to stimulation device.

After treatment finish, turn off the stimulation device and disconnect the wires. Gently remove electrode pads from skin by peeling from any corner.

After each use, return electrode pads onto the protective backing and seal in the package.
CAUTIONS
Don't apply to broke skin.

When skin irritation develops, stop using it and consult your physician.

Electrodes should not be applied across the chest.

Electrodes should be replaced if they no longer stick firmly to the skin.
365-DAYS WARRANTY
Purchase our product and register the device to receive an additional 1-year limited warranty.
30-DAYS MONEY BACK
We accept returns within 30 days from the original shipping date. All returned items must be in their original box and include all packing material.
RISK-FREE SHOPPING
Receive EXCLUSIVE DEALS and FREE products from our promotion events.