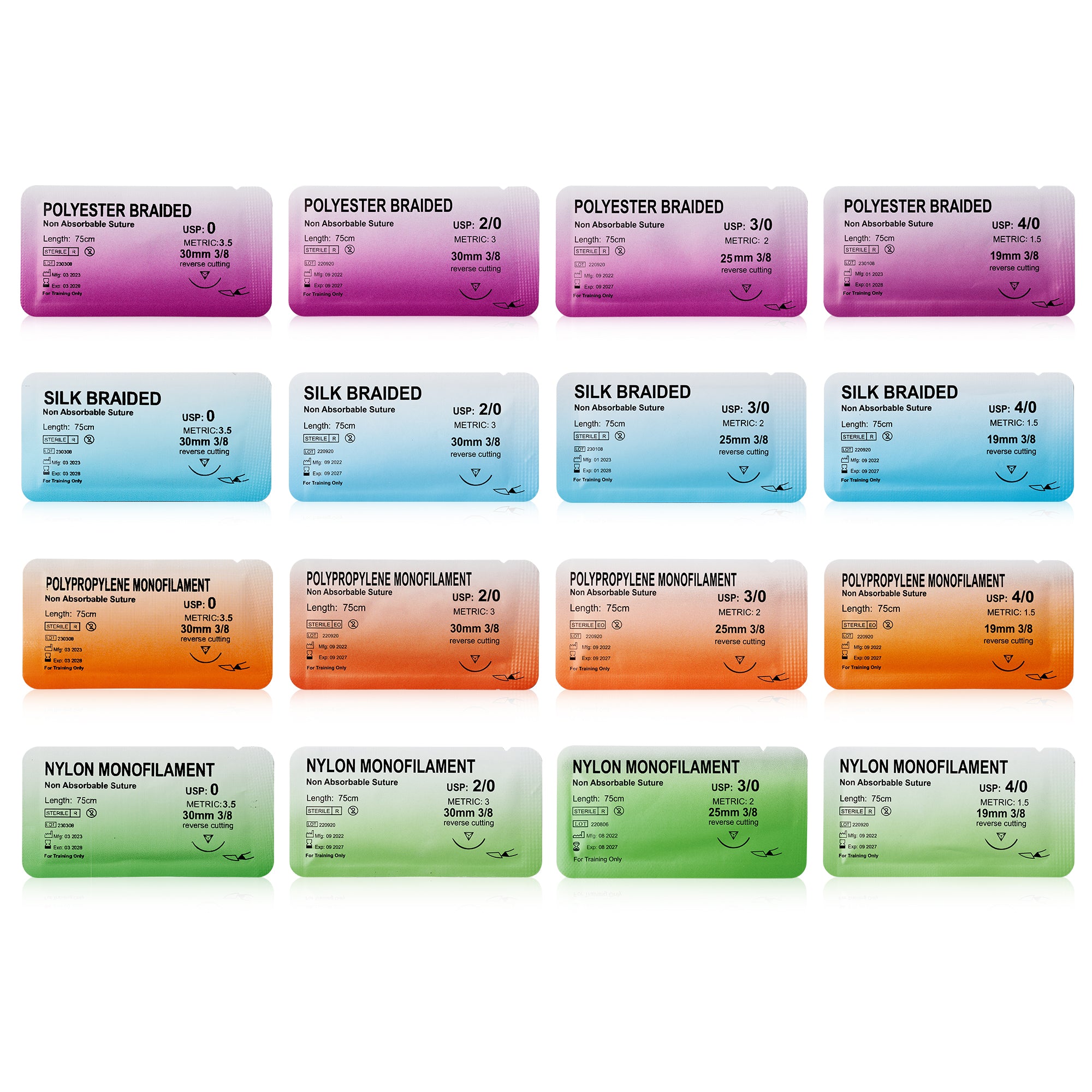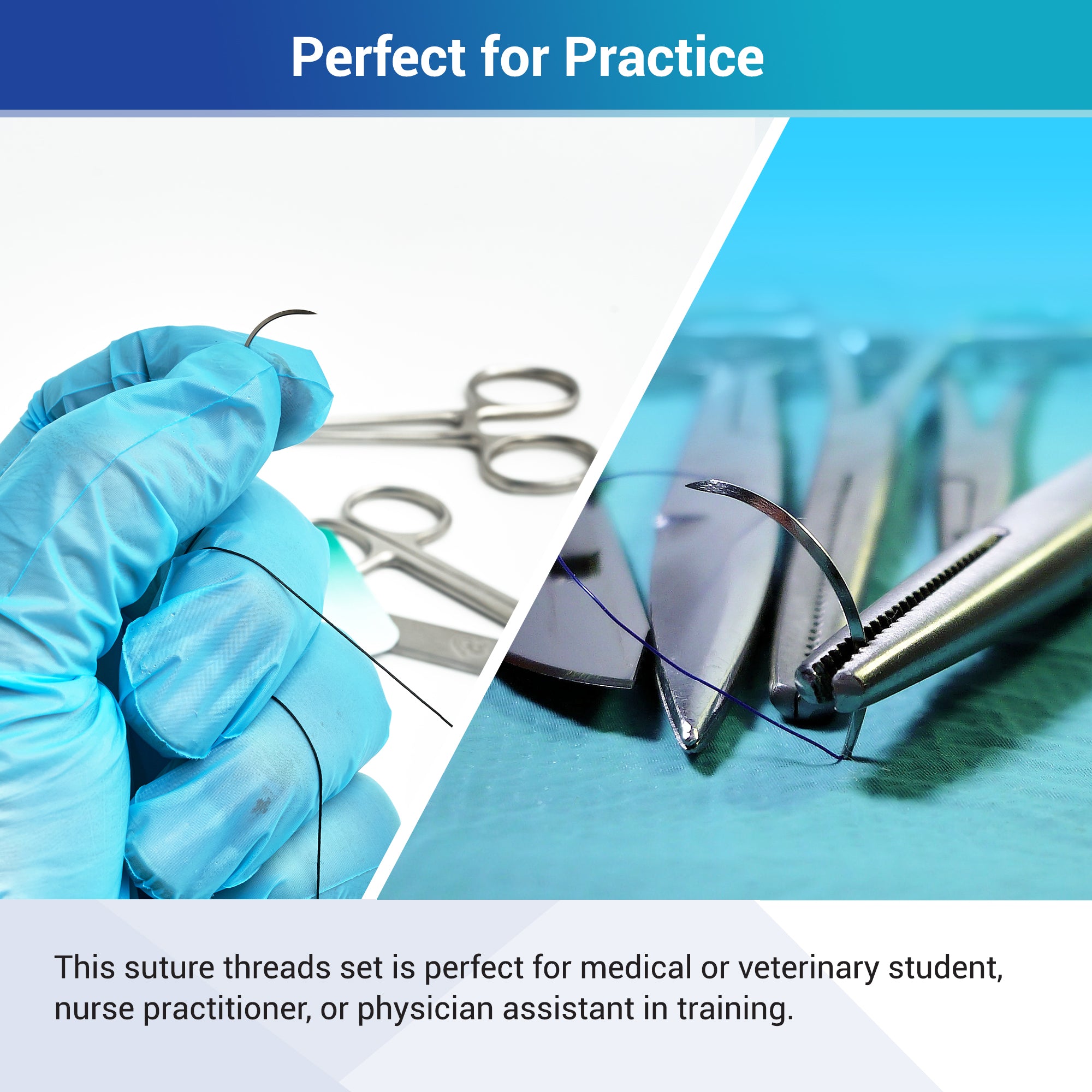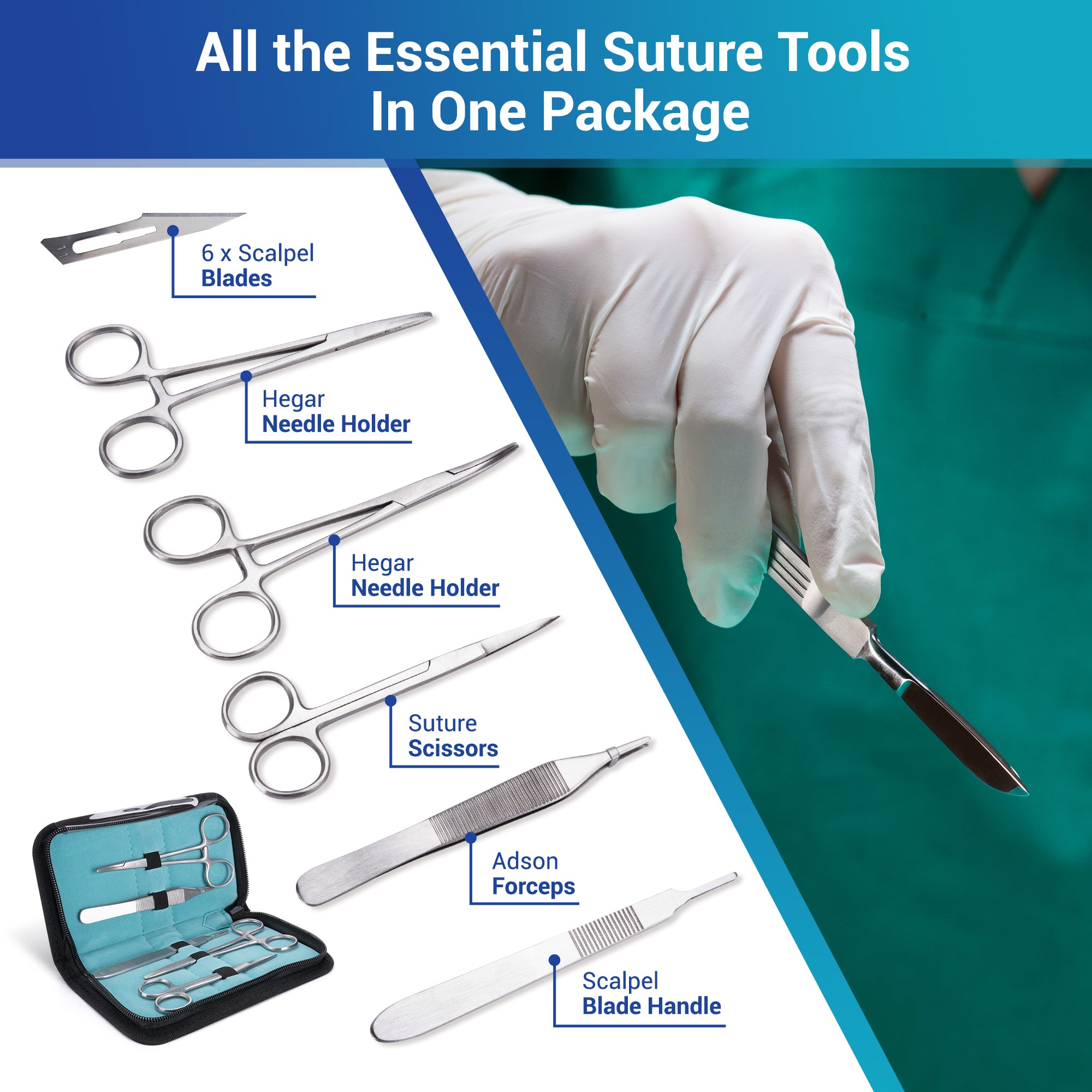 Alcedo Suture Tool Kit ASK193-NP
Alcedo Suture Thread Tool Kit
Whether you're a medical student embarking on your suturing education or a healthcare professional looking to refine your skills, our suture thread tool kit is tailored to meet your needs. With its comprehensive selection of suture threads, complete tool set, and convenient carrying bag, our kit empowers you to enhance your expertise and build confidence in suturing techniques.
*This product is for demonstrational and educational purpose only. Not intended to be used as a medical device.
Suture Thread Tool Kit Include:
2 Hegar needle holders

1 Adson forceps

1 Suture scissors

1 Scalpel handle

6 Scalpel blades packs

16 Suture threads (4 Polyester Suture, 4 Silk Suture, 4 Polypropylene Suture, 4 Nylon Suture)
Product Features
ALL IN ONE -- Our Suture Thread Kit includes all the essential suture tools in one package: Hegar Needle Holders, Adson Forceps, Suture Scissors, Scalpel Blade Handle, Scalpel Blades (6-pack), Suture Thread (16-pack), and Convenient Carry Bag.

SCALPEL BLADES -- This Kit includes two kinds of blades, 10# and 11#, 3 pieces of each.

SUTURE THREADS -- With colored monofilament and braided materials, this set contains 16 packs of sutures: 2-0, 3-0, 4-0, and 5-0 sized practice sutures made of silk, nylon, polypropylene, and polyester.

CARRY IT ALL -- We provide a sturdy, yet lightweight compact carrying bag to hold all items in the suture thread kit. It allows for conveniently transporting the components in one, secure carrier and allows for optimum organization in the busy life of exams, studies, and teaching.

TESTED AND IMPROVED -- Extensive testing with medical students has been done with our Product which allows us to continually improve and develop the perfect product. This suture thread kit is perfect for the medical or veterinary students, nurse practitioner, or physician assistant in training.
Alcedo Suture Tool Kit ASK193-NP