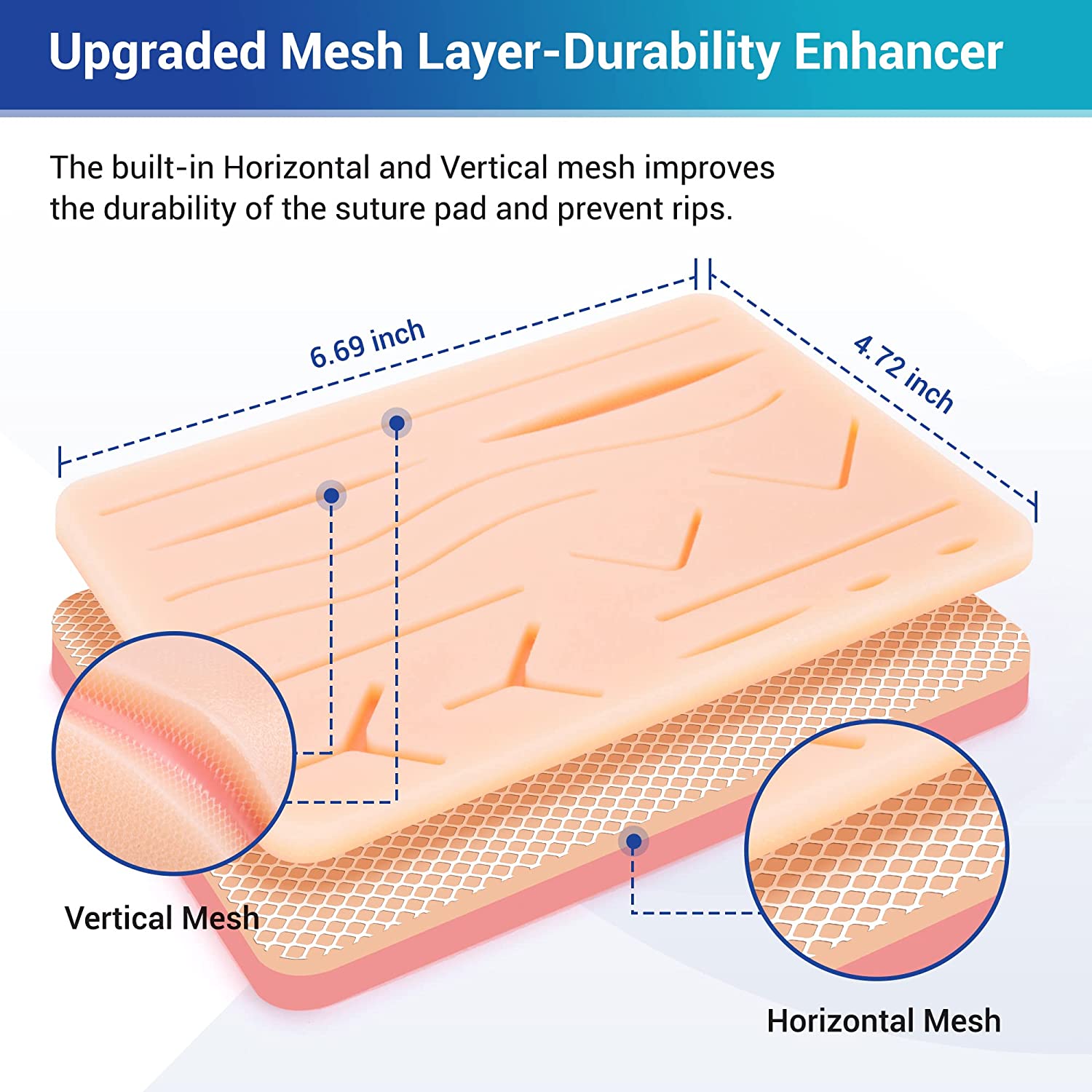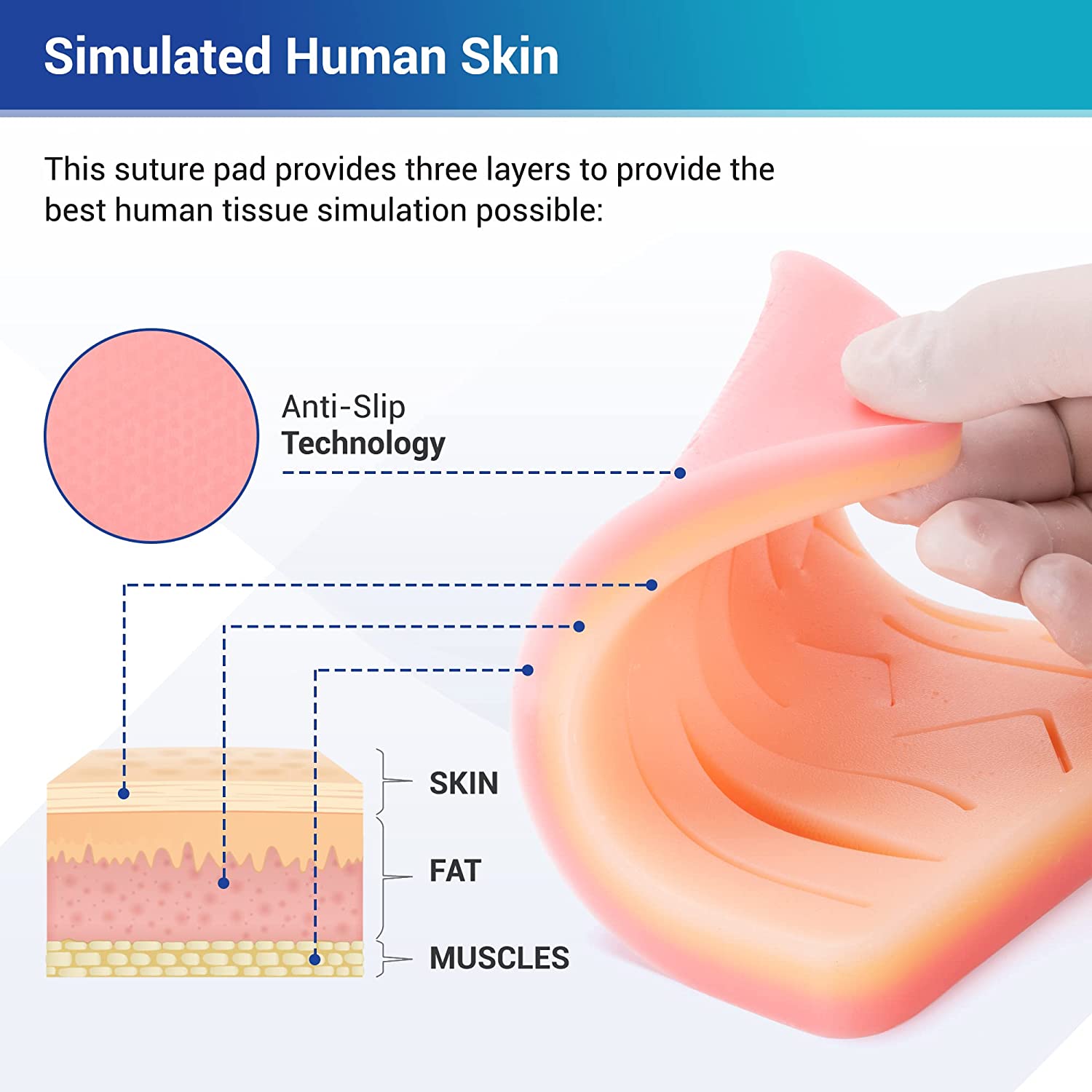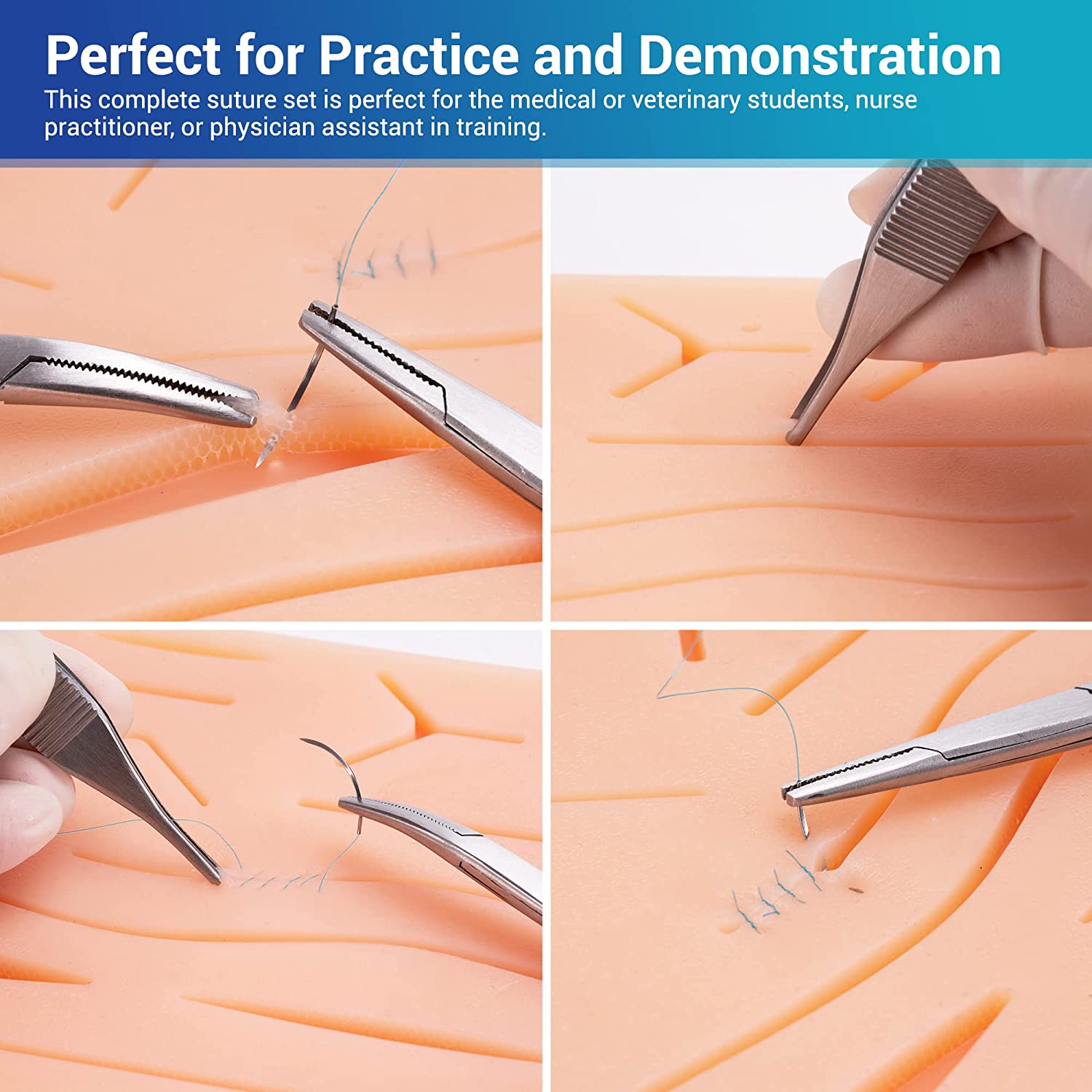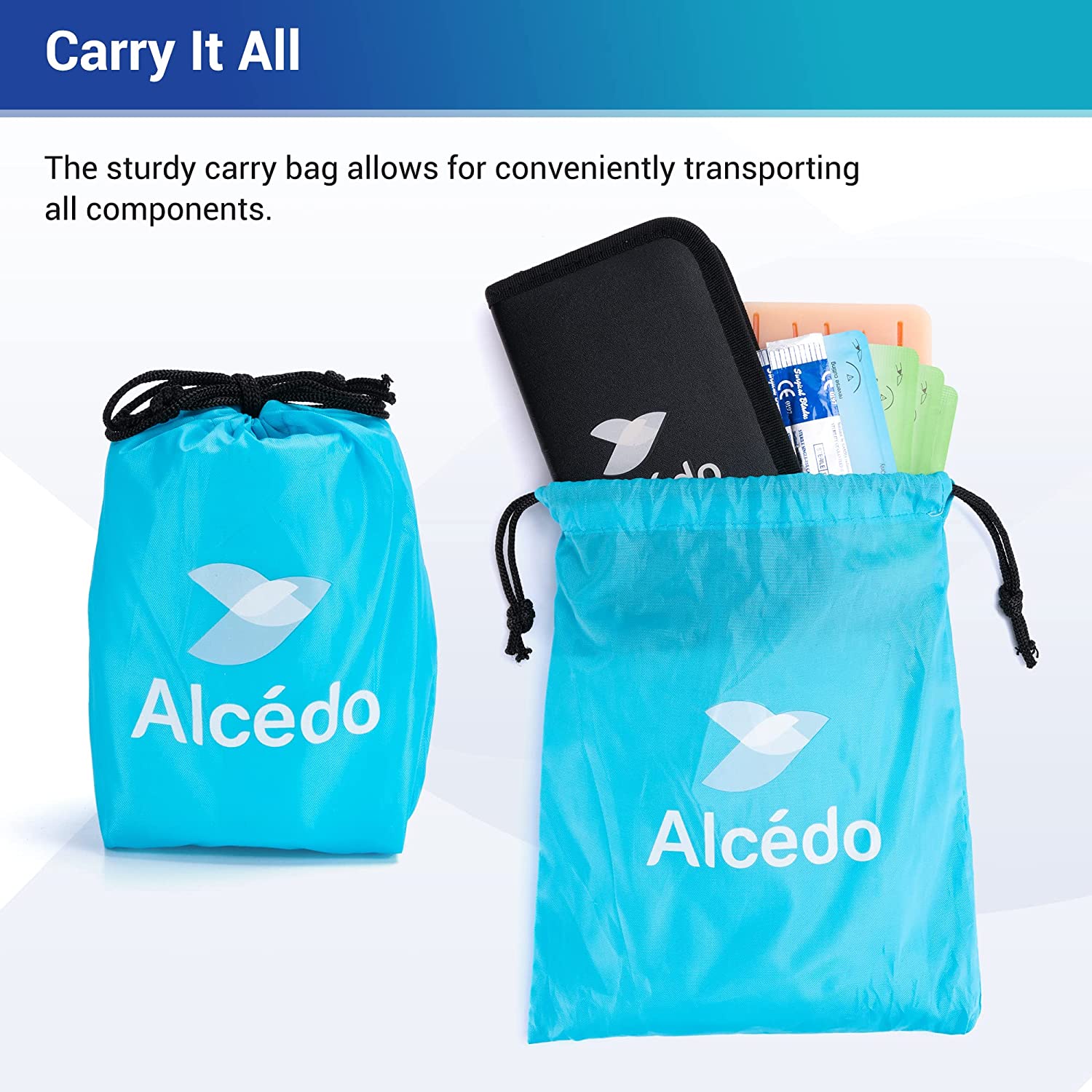 Alcedo Suture Practice Kit AE168
Hone Your Craft Like Never Before
Medical students need look no further than this to gain the necessary practical know-how for suturing practice in a simulated environment. Developed with an eye for detail and optimal, realistic quality, our suturing practice kit aims to deliver you the needed practice and experience medical students and even medical practitioners in need of a refresher could use to prepare themselves for the real thing.
This suture kit includes everything you need and more to practice your suturing techniques. All in one place.
1 Durable suture practice pad

2 Hegar needle holders

1 Adson forceps

1 Suture scissors

1 Scalpel handle

5 Scalpel blades packs

20 Suture threads (5 Polyester Suture, 5 Silk Suture, 5 Polypropylene Suture, 5 Nylon Suture)

1 Convenient carry bag
In real-life, high-pressure situations where precision and expertise can make the difference between life and death, medical students need every advantage they can get. Gain that advantage with us because:
This kit is perfect for training and improving your suturing skills.

Its high quality silicone material is durable and thicker than most other pads.

You get a complete kit that has all the tools and even skin, fat, and muscle imitation in order to master your craft.

Extensive testing with medical students has been done with this suture kit which allows us to continually improve and develop the perfect product.

You can realize your full potential with this kit as you step up your suturing game through constant practice.
We want a brighter future for the medical field. In envisioning a well-trained, highly professional medical practitioners for the future, we have come up with a product that can help you realize that future. A future everyone deserves.
Alcedo Suture Practice Kit AE168